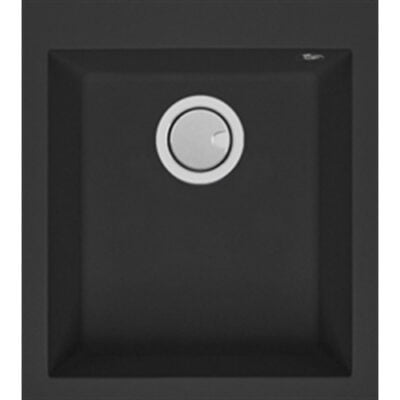 VENICE
$600
Made in Italy for New Zealand.
The Mercer Duro Granite Series is made from 80% granite.
A modern, easy care sink with clean straight lines and a 10mm corner radius, it comes standard with a 90mm basket waste which includes a stylish flip cover.
With the proper care a Duro Granite sink will not scratch, stain or change colour, staying true to its original appearance.
Add a splash of colour with our PVD coloured stainless steel wastes, overflows and taps.
Technical Specifications
Material Granite 80%
Finish Matt
Colour Black
Bowl Configuration Single bowl
Bowl Size 340 x 400 x 220mm
Overall Size 410 x 500 x 220mm
Corner Radius 10mm
Flange 35mm Flat flange
Minimum Cabinet Size 400mm
Waste 90mm round basket waste including cover
Overflow Configuration Overflow 15l/min
Taphole Configuration 3 x partially drilled tap holes
Insallation Top mount
Top Mount Cut Out Size 390 x 480mm
Reversible No
Warranty 25 Year